Description
Allows you to customize the design of all the emails your customer receives from you.
No one likes boring email. Truth's the truth, and there's a missed opportunity in sending stock standard messages in your transactional mails. Email Customizer allows you click, drag and drop using the built-in WordPress Customizer to visually modify the design of your email templates. No coding knowledge required; hello customized UX.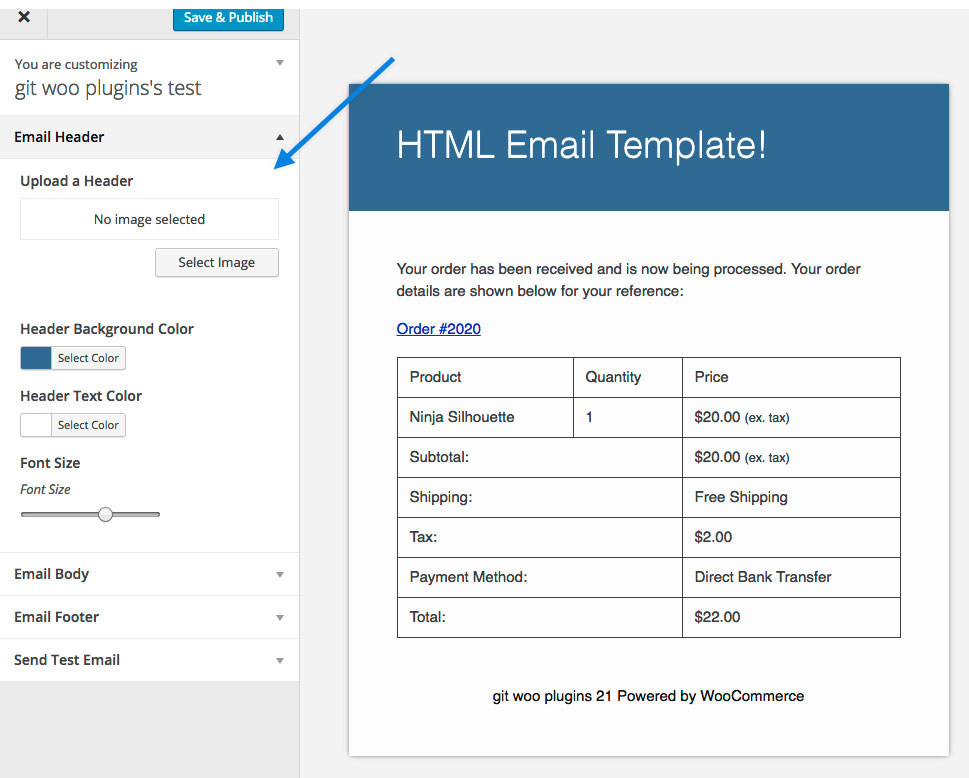 *This extension customizes the design of your emails and not the text or content of emails
Subscription Fee
Includes licensing and ongoing maintenance.
Does NOT include ongoing administration or configuration changes.
Sign-up Fee
Includes installation, updates and verification of the system.
Does NOT include setup.